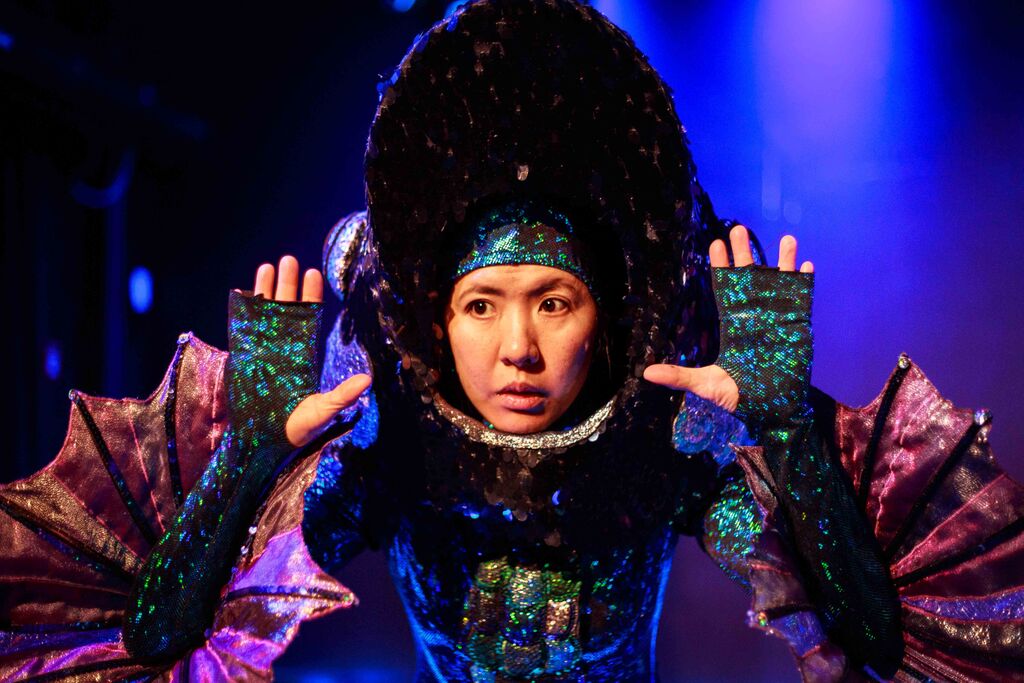 Wow, some wonderful comments from Maria Ji, of Tearaway,  in her review of the recent (August 2015) Bubblelands production.
"Bubblelands is the latest play by award-winning playwright Renee Liang (Lantern, The Bone Feeder, Under the Same Moon). This one-act tragicomedy is the story of a Blue Cod (Hweiling Ow) and a Crayfish (Benjamin Teh) as they learn about their new positions at the bottom of the food chain in a Chinese restaurant. The audience is invited to watch as Blue Cod and Crayfish attempt to build for themselves a world bigger than the fish tank that contains them."
And here's the reeeaaallly good bit:
"Sarah Burren's costumes (for both Crayfish and Blue Cod) are sublime. Burren, who once aspired to be a marine biologist and has worked on large-scale events with the Department of Conservation, has a discerning and admiring eye for marine wildlife. And it shows. With sequins and glitter and lycra, the costumes give Blue Cod and Crayfish the razzle dazzle and mobility they need in their efforts to enchant the audience and help us dispel feelings of entitlement to the seafood on our plates."
Cool!!